Kyiv-based label Robustfellow Prods. releases a 10-year anniversary re-issue of Ethereal Riffian's debut album 'Shaman's Visions.' The album is re-issued on a cassette tape (limited to only 50 copies), where side A has the studio album, and side B features the live versions of the album's tracks.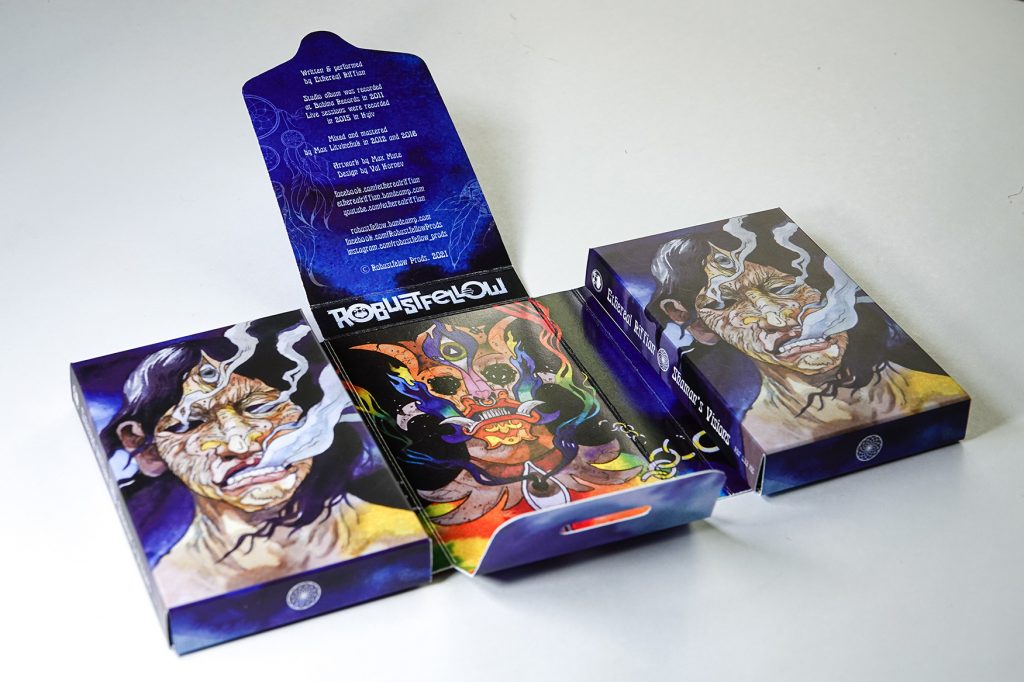 Filipp Dobrov, from Robustfellow Prods. comments: 
'This album has already become a Ukrainian stoner/doom classic, so re-issuing it was a must. It was among the first several albums released in Ukraine in this genre, and it quickly received recognition around the globe and got to numerous genre-centric tops of 2011. I remember how the band was in a hurry to finish the release before the beginning of April so that I could bring several dozen copies to the Roadburn festival and distribute them among the well-respected audience. 
The distinctive feature of this re-issue is that side A includes materials from the studio, while side B features the live versions of these tracks. It's very interesting to hear how the tracks evolved, were improved, modified or changed altogether throughout the years. You can hear the differences both in terms of arrangements and vocals. It's been 10 years now, but the Shaman's journey became even more fascinating than it was.' 
'Shaman's Visions' is re-issued via Robustfellow Prods on MC and as a part of numerous bundles. The tape also features a card to stream the band's DVD 'Afterlight' in full and see the songs from the album performed in live format. 
Pre-order of 'Shaman's Visions' can be via the label's Bandcamp page: 
https://robustfellow.bandcamp.com/album/shamans-vision-10-year-anniversary