Gothica#33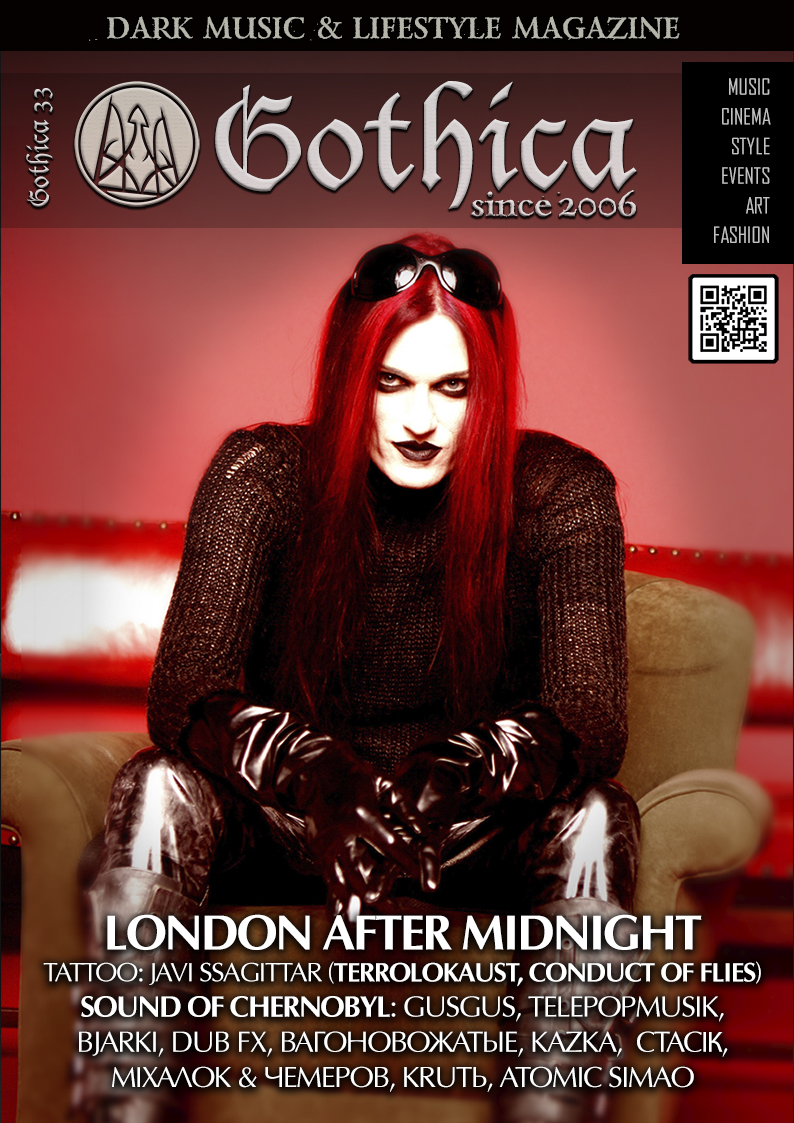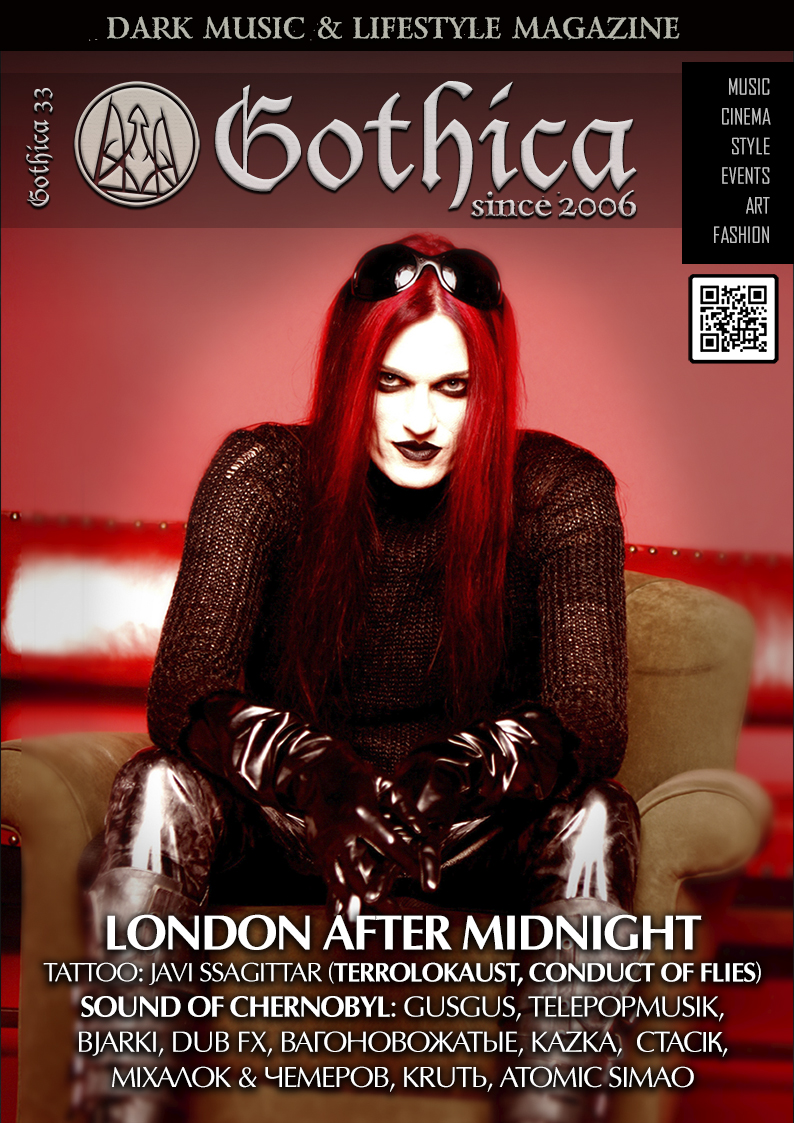 Мова: Українська
Сторінок: 88
Дизайн: Featon
Обкладинка:
Model: Sean Brennan
Випуск містить велике інтерв'ю з легендарною постаттю світової готичної сцени – Шоном Бреннаном лідером London After Midnight. Традиційне тату-інтерв'ю де в цей раз нашим гостем став Javi Ssagittar (TerroloKaust, Conduct Of Flies).
Матеріал про масштабний міжнародний музичний проект Sound of Chernobyl: за участі GusGus, Telepopmusik, Bjarki, Dub FX, Вагоновожатые, Kazka, Стасік, Міхалок & Чемеров, KRUTЬ, Atomic Simao.
Репортажі і інформація про майбутні фестивалі: Файне Місто, Тарасова Гора, Gothica Festival, Rock Bulava.
Зміст:
Music
Вагоновожатые
Kruть
Міхалок & Чемеров
Kazka
Стасік
Atomic Simao
Bjarki
GusGus
Telepopmusik
Dub FX
Style
Постпанк знову в моді
Interview
London After Midnight
Javi Ssagittar (TerroloKaust, Conduct Of Flies)
Festivals
Файне Місто 2021
Тарасова Гора 2021
Gothica Festival 2021
Rock Bulava 2021