Gothica#41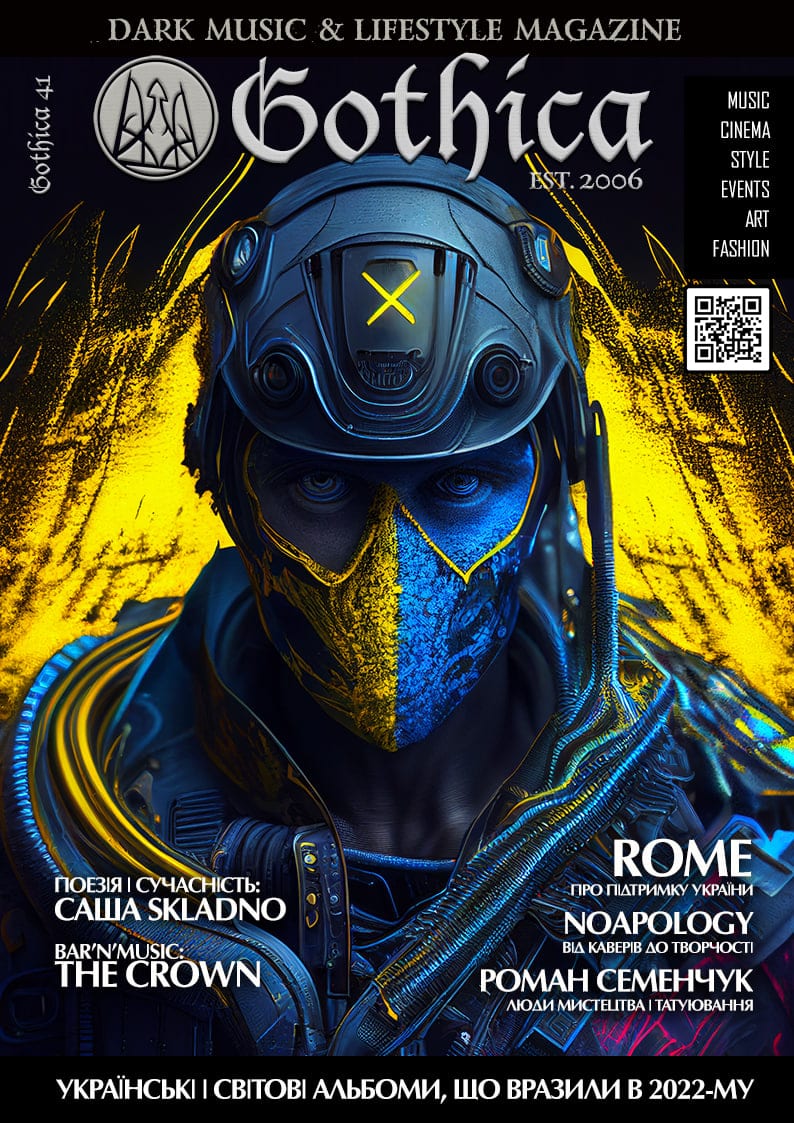 Language: Ukraine
Pages: 68
Design: Featon
We present to you the 41st issue of our magazine. The issue includes interviews with Rome (Jerome Reuter), Noapology and Roman Semenchuk.
Photo reports from Gothica Party and Winter Energy Festival. A story about the newly opened capital club The Crown from its founders.
Review of the best albums of Ukrainian and world music, as well as the traditional winners of the annual Gothica Magazine Music Awards.
Together with the Ukrainian Gothic Portal, we continue the regular poetry column "Poetry and Modernity", where this time we review the work of Sasha Skladno.
I wish you a good viewing of the magazine! Thank you for being with us!
Index:
Music
The Crown
Albums that impressed in 2022
Ukrainian releases 2022
WINTER ENERGY festival
Gothica Party 15 X-MAS edition
Gothica Magazine Music Awards 2022
Style
Gothica Model: Victoria Nizhelska
Literature
Поезія і сучасність: Sasha Skladno
Interview
Rome
Noapology
Roman Semenchuk