Gothica#23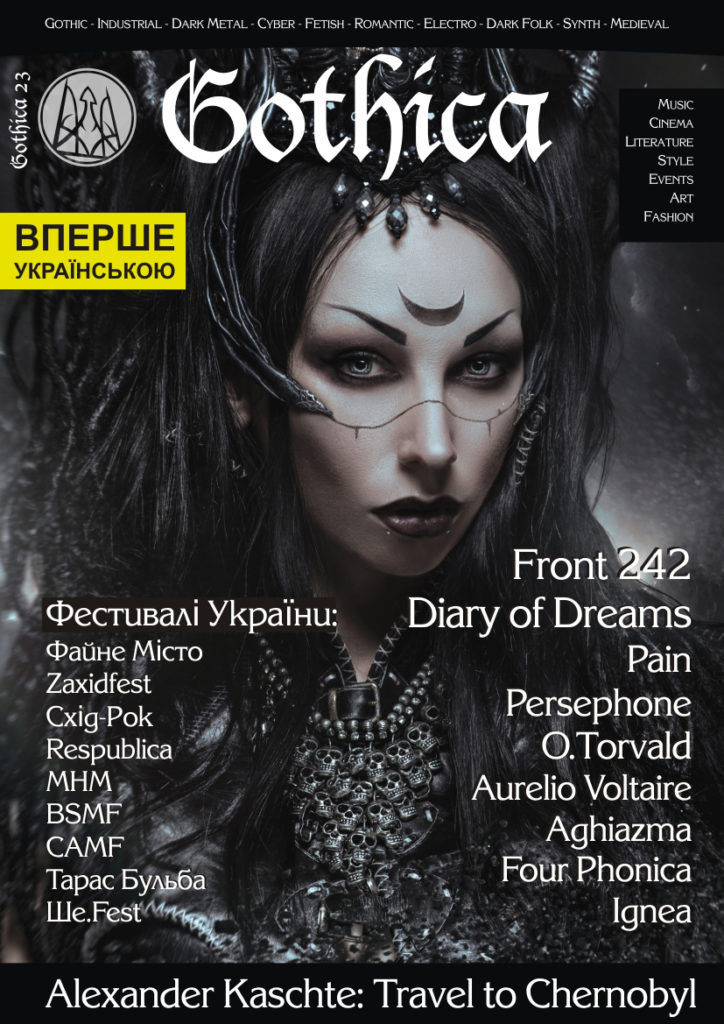 Language: Ukrainian
Pages: 124
Design: Featon
Cover photo: Stanislav "FLEX" Istratov
Cover model: Katrine Lanfire
MUA & Hair: Vera Rudova
Producer: Natalie Blagochinnova
Assistant: Kristina Miroshnichenko
Edited by Big Bad Red
For the first time in more than 11 years of magazine history, we have addressed you from our pages in Ukrainian. We went a long way and finally created this number.
In the room, as always, there is a lot of material – interviews, articles and reports from interesting events.
Especially for you to find out exactly what music festivals of Ukraine are worth visiting this summer, we have told them in detail in a separate festival part of the magazine, in which you will be acquainted with when and when the bright events will take place, as well as be able to read exclusive interviews with the main organizers of these festivals.
Content:
Music
Diary of Dreams
Interview
Alexander Kaschte: Name of Star «Chornobyl»
Persephone
Front 242
Four Phonica
Ignea
Daily Metal: Сандра Конопацька
Женя Галич (O.Torvald)
Festivals in Ukraine
Тарас Бульба
Black Sea Metal Festival
Файне Місто
Carpathian Alliance Metal Festival
Metal Heads' Mission
Ше.Fest
Zaxidfest
Схід-Рок
Respublica

Other
Gothica Model: Midnight Angel