Gothica#29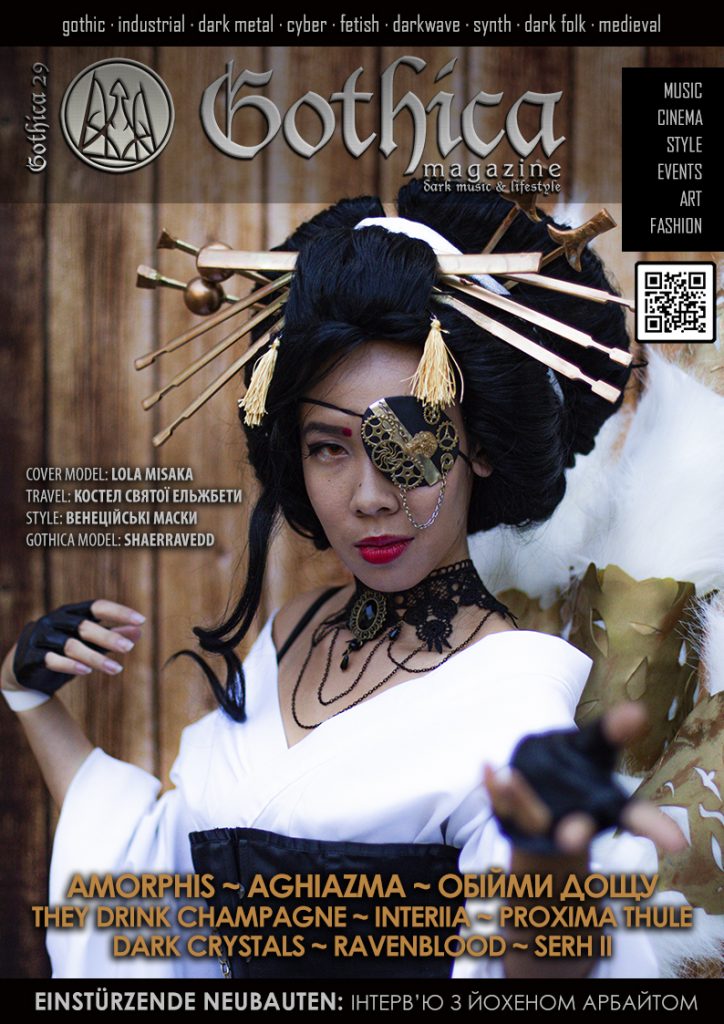 Language: Ukraine
Pages: 110
Design: Featon
Cover photo: Featon
Cover Model: Lola Misaka
Here is a new issue of the magazine that our team has been working on for several months.
The first thing I would like to draw your attention to is a great interview with Jochen Arbeit – guitarist of one of the world's most influential music groups – Einstürzende Neubauten. It is a real honor to place materials of this level in our publication. We are grateful to the author Igor "Stereoigor" Panasenko, who is one of the most influential music journalists in Ukraine.
We also returned to the magazine the old section on Gothica Travel, which we currently lack. This time the story will be about the Church of St. Elizabeth – one of the most colorful buildings in old Lviv.
There are also many interviews with interesting Ukrainian bands and also with vocalists of Amorphis in the special project "People of Art and Their Tattoos".
I wish you a pleasant reading!
Content:
Music
Einstürzende Neubauten
Amorphis
Aghiazma
Обійми Дощу
Proxima Thule
Dark Crystals
Ravenblood
SerhII
They Drink Champagne
Interiia
Events
Winter X Energy festival
Style
Cover Story: Margot
Venetian Masks: Chimera G.T.
Gothica Model: Anastasia Shaerravedd
Travel
Lviv: Church of St. Elizabeth