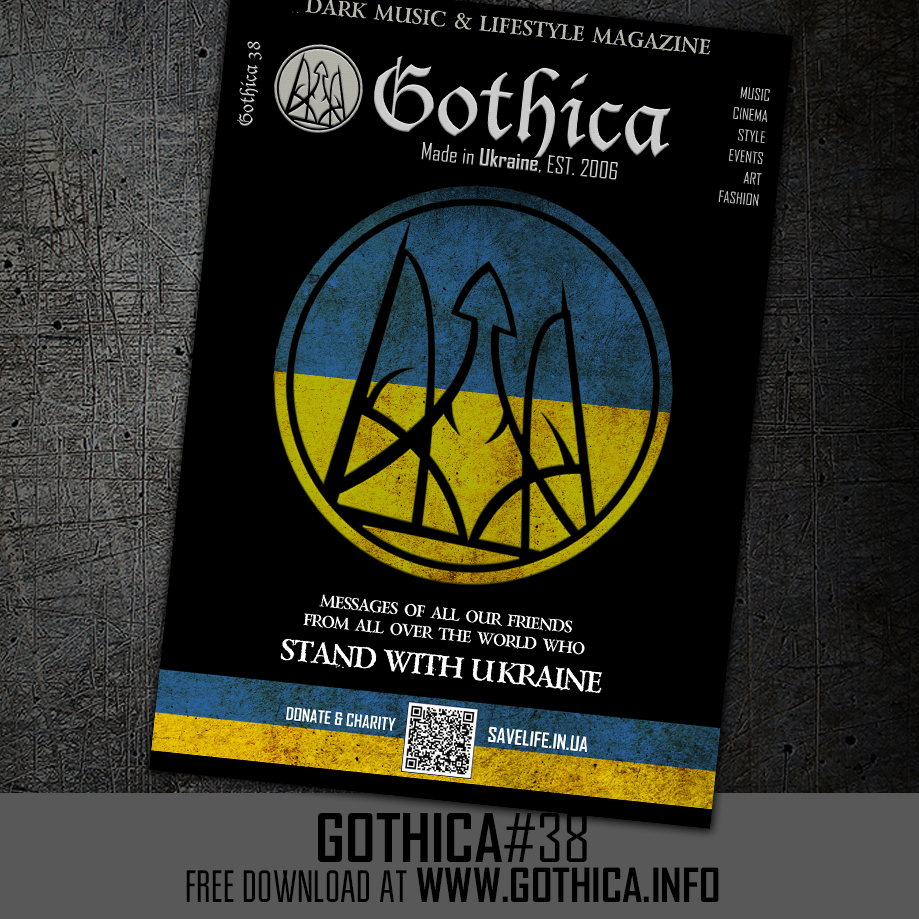 Sixteen years ago since the first issue of Gothica magazine was published. We planned to celebrate this with a big festival, but we have postponed it until after the Victory.
The team of the magazine remains in Ukraine, we help to fight the occupiers as much as we can. And in our free time we worked on the new 38th issue of the magazine.
In this issue we collect all the words of support for Ukraine from our long-term partners, friends and figures of the music scene. We have already prepared the cover of the issue.
Glory to Ukraine! Glory to the heroes!
We will be grateful for the maximum dissemination of information on your resources!
https://www.facebook.com/gothicamagazine
https://vk.com/gothicamagazine
https://www.instagram.com/gothicamagazine/
https://t.me/gothicamagazine/
https://twitter.com/gothicamagazine
https://www.behance.net/gothicamagazine
https://www.deviantart.com/gothicamagazine
https://dribbble.com/gothicamagazine
https://gothicamagazine.tumblr.com
https://www.pinterest.com/gothicamagazine
https://myspace.com/gothicamagazine