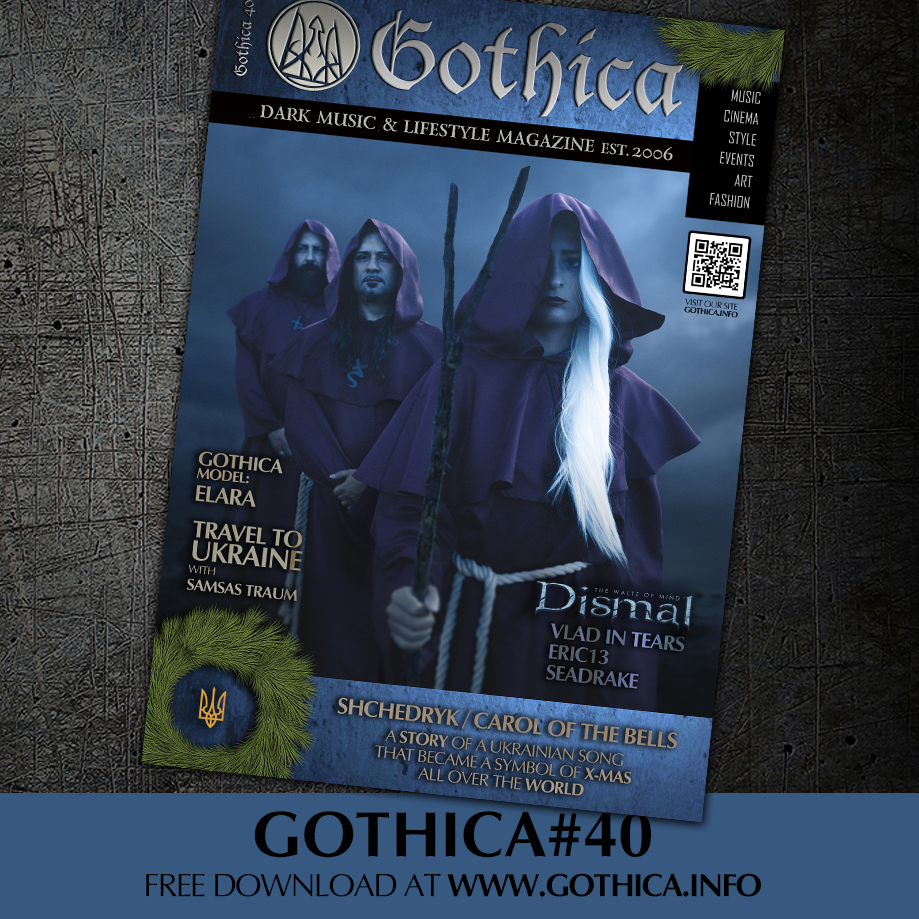 We are happy to present you the 40th issue of the Gothica magazine.
The issue contains story of Shchedryk (Carol of the Bells) – a ukrainian song that became a symbol of XMAS all over the world. Intreview with Dismal, Vlad in Tears, Eric13 and Seadrake.
And special diary by Markus Pfeffer about travel to Ukraine with Samsas Traum.
Enjoy your reading!
Language: English
Pages: 76
Design Featon
Free download:

 https://gothica.info/en/gothica40
We will be grateful for the maximum dissemination of information on your resources!
https://www.facebook.com/gothicamagazine
https://vk.com/gothicamagazine
https://www.instagram.com/gothicamagazine/
https://t.me/gothicamagazine/
https://twitter.com/gothicamagazine
https://www.behance.net/gothicamagazine
https://www.deviantart.com/gothicamagazine
https://dribbble.com/gothicamagazine
https://gothicamagazine.tumblr.com
https://www.pinterest.com/gothicamagazine
https://myspace.com/gothicamagazine