New issue of Gothica # 27 is out: Energy edition This is a special edition for the 10th anniversary of the Energy Festival.
The entire history of the industrial Energy Festival under one cover. 254 pages, hundreds of photos, interviews and memoirs of participants, reports and reviews.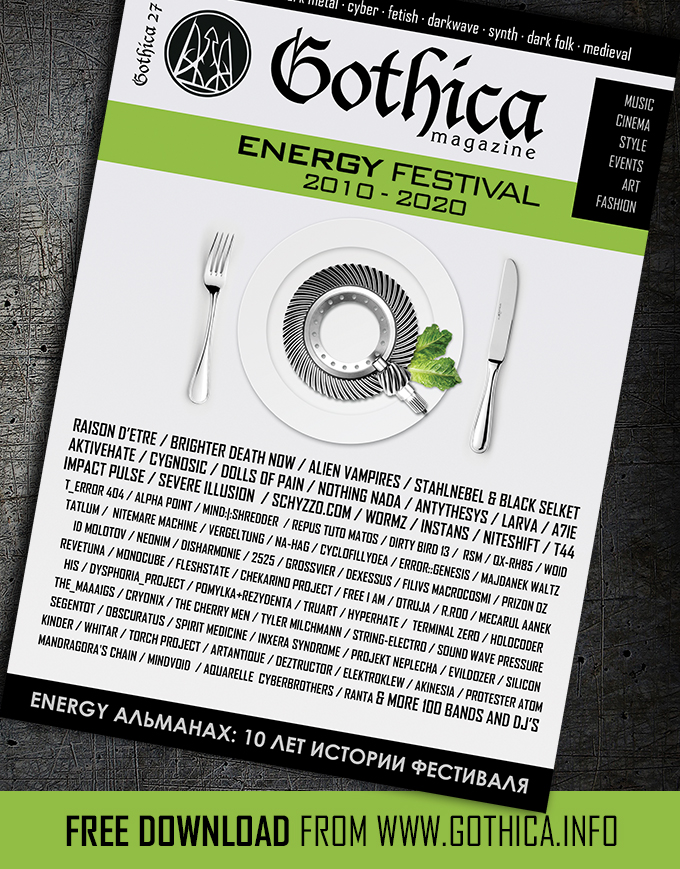 Free to read and download on the magazine's website: https://gothica.info/en/gothica27/
You can find the printed issue of the magazine in our store: https://gothica.info/en/shop/
We will be grateful for the maximum dissemination of information on your resources!
Want to keep abreast of events on the dark scene?
Add to our social networks:
https://www.facebook.com/gothicamagazine
https://vk.com/gothicamagazine
https://www.instagram.com/gothicamagazine/
https://t.me/gothicamagazine/